Installation
---
<< go back
Easy Installation   |   Applications   |   Balanced Flue   |   Installation Examples   |   Tank Installation Examples

Tank Installation Examples
Toyotomi 84L Stainless Steel Tanks
---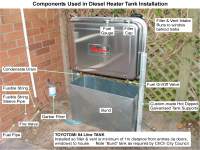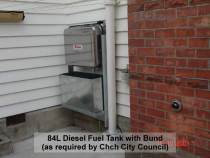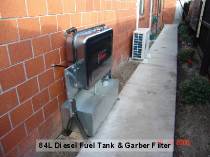 For information on installation of the 84L Toyotomi Tank, please download our Tank Installation Manual below. Note that some councils (i.e. Christchurch & Nelson City Council) require tanks to be installed with a bund - see open top bund examples above. Please check with your local Authority to find out the requirements for your area. Avon can manufacture open top bunds (optional extra) to suit individual sites.
Download Toyotomi 84L Tank Specsheet Download Toyotomi Tank Install Guide
Larger Sized Tanks (NZ Made)
---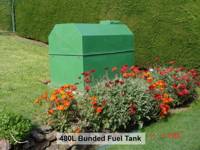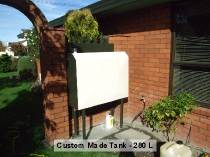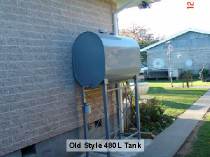 Examples of many types available - 250 to 1000 Litres
Larger tanks can be sourced in a range of sizes from 250 - 1000 litres, or can often be custom made to suit your requirements / site. Most fuel supply companies require a minimum of 250 litres for home delivery. Gravity feed tanks need to be installed so that the bottom of the tank is a minimum of 400mm higher than the floor that the heater on. Fuel Lifter Pumps are available if this is impractical (see accessories).

.